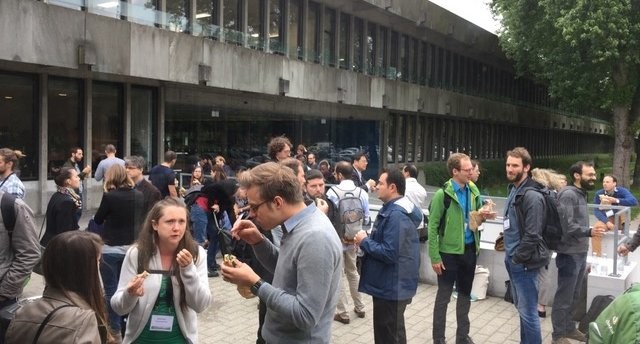 Initially, published as: Why did we send our CEO to a scientific conference and our R&D Director to an institutional reception?
Company roles are tiresome, and they can make your organization poorer. Do you really think you are the only one within your team who can serve as a CEO, R&D Director or perform whatever other roles you are assigned in your hierarchy?
Of course, education and experience matter but attitude is also important.
Moving out of your comfort zone may lead to being less efficient, but it can also result in a fresh, unexpected insight into experiences that may enrich your company.
At least, that is what we believe at Vortex, and so a few months ago we sent our CEO to a scientific conference in Lyngby, Denmark and our R&D Director to an institutional event in Brussels, Belgium.
Neither the former understood everything covered at the conference nor the latter knew everyone at the cocktail reception, but both brought back new inputs that they would probably never have thought of if the "right" people to send had attended their respective events.
We truly believe that "horizontal organization" should not just be a nice name tag
Our office is an open space where technical and commercial conversations merge and are listened to by everyone in what is quite a noisy Mediterranean atmosphere. Although it can be annoying sometimes, it does mean that technical staff learn about our customers' needs while our commercial team is more aware of the technical limitations and possibilities of our products.
Moreover, exchanging roles is a humbling experience and makes you appreciate the difficulties and challenges of other people's jobs.
For more information about Vortex working policies and practices check out this post or contact our Happiness Director at patricia.puig@vortexfdc.com