SEASONAL Wind Speed Anomaly Forecasts
Seasonal forecasts for wind speed anomaly over periods up to 6 months using Copernicus Climate Change Service (C3S) seasonal forecast datasets.
We provide you not only with the model outputs for the next month but also with a VORTEX seasonal ensemble adjusted to your site.
For site-specific inquiries, please contact us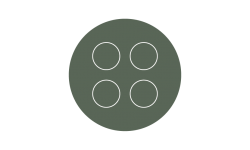 SEASONAL WIND SPEED ANOMALY FORECASTS
Seasonal forecasts for wind speed anomalies provide a long-range outlook of changes in the Earth system over periods up to 6 months.
Vortex SEASONAL uses Copernicus Climate Change Service (C3S) seasonal forecast datasets.
The following centers provide forecasts to C3S: European Centre for Medium-Range Weather Forecasts (ECMWF), the UK Met Office, Météo-France, the German Weather Service (Deutscher Wetterdienst, DWD), the Euro-Mediterranean Center on Climate Change (Centro Euro-Mediterraneo sui Cambiamenti Climatici, CMCC), the US National Weather Service's NCEP (National Centers for Environmental Prediction, NCEP) and the Japan Meteorological Agency (JMA).
These models are initialized with data describing the state of the system at the starting point of the forecast. They are then used to predict the evolution of this state over time. While uncertainties coming from imperfect knowledge of the initial conditions of the components of the Earth system can be described with the use of ensembles, uncertainty arising from approximations made in the models is very much dependent on the choice of model. A convenient way to quantify the effect of these approximations is to combine outputs from several models that are independently developed, initialized, and operated.
The wind speed anomaly maps above are a summary for all ensembles of each meteorological center. Ensemble mean is used as average information to summarize all ensembles.
New monthly forecasts are launched on 1st day of the month and released on the 13th day by C3S. Every 14th day of the month, maps will be updated to the current and next two months.
Monthly wind speed anomaly forecasts are calculated as a percentage from monthly-mean forecasts over monthly-mean hindcasts (retrospective forecast). The retrospective forecasts are initialized at equivalent intervals over the period 1993-2016. For each model, ensemble mean anomalies are computed with respect to the corresponding model climate.