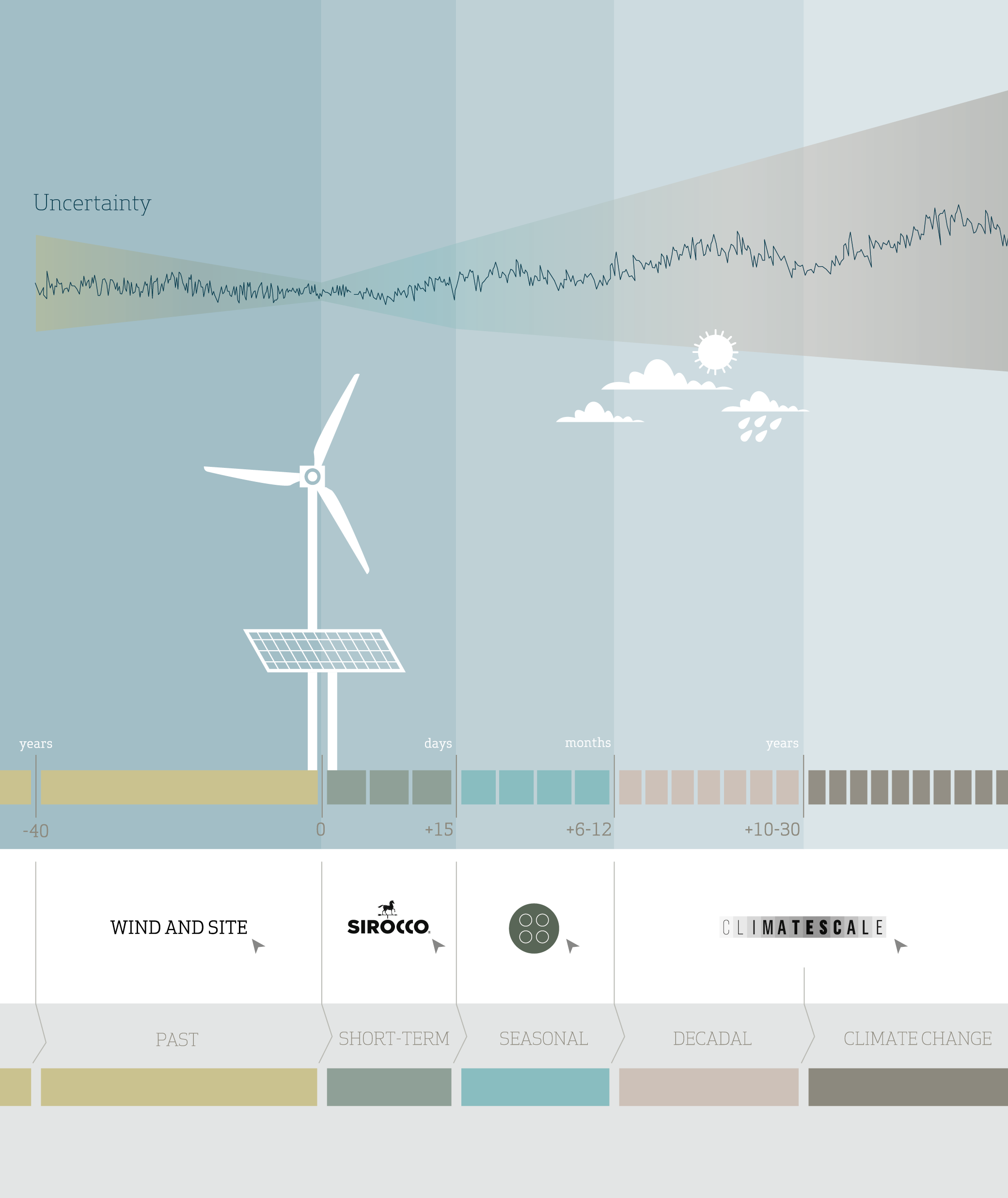 HINDCAST
Vortex Wind & Site products have been designed to help you at each stage of the wind farm development process.
SHORT-TERM FORECAST
Sirocco Energy is a Vortex spin-off dedicated to providing short-term generation forecasts for wind and solar assets.
SEASON FORECAST
Seasonal forecasts for wind speed anomaly over periods up to 6 months (and up to 1 year coming soon) using Copernicus Climate Change Service (C3S) seasonal forecast datasets.
LONG-TERM FORECAST
Climate Scale offers easy-to-access, current climate variability, and future climate projections, building on the consolidated experience of Vortex technology to physically downscale climate data to the resolution for local applications.